Heroes in a Half Shell
As promised, here are my favorites from our Halloween shoot. Last year's Frozen mania has been replaced by a Teenage Mutant Ninja Turtles obsession. Adeline is Donatello and Shiloh is Michelangelo (nicknamed Donnie and Mikey). I was pretty adamant about not dressing up this year BUT while picking up items for the kids' home made costumes at good ole Walmart, I happened upon a cute, comfy grown-up Ninja Turtles tunic and I really couldn't pass it up. So then we needed to involve Dad, too, and no team of teenage reptile sewer dwellers would be complete without a big slice of pizza. We're so lucky that my husband is a good sport. Enjoy!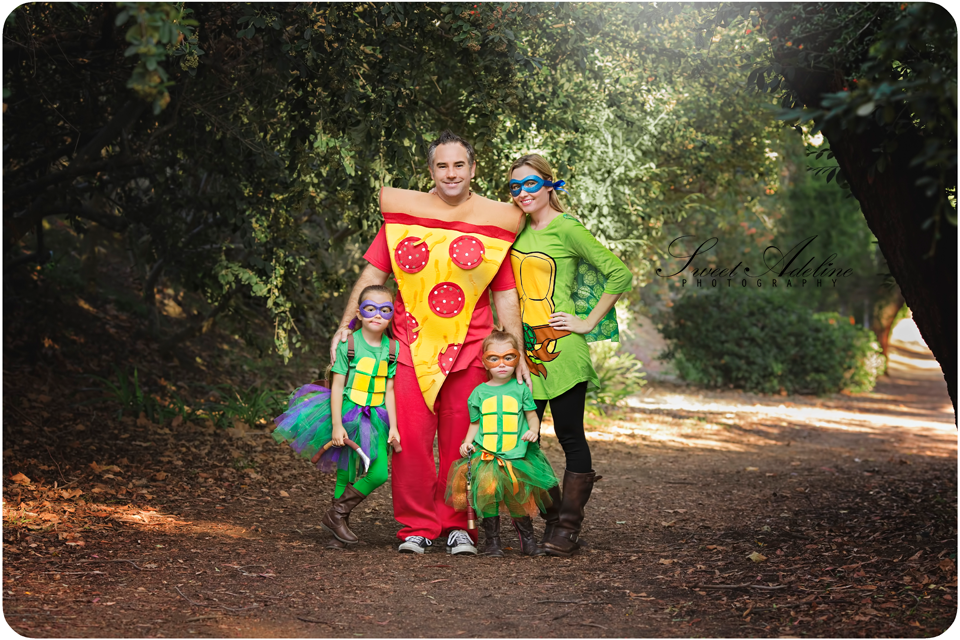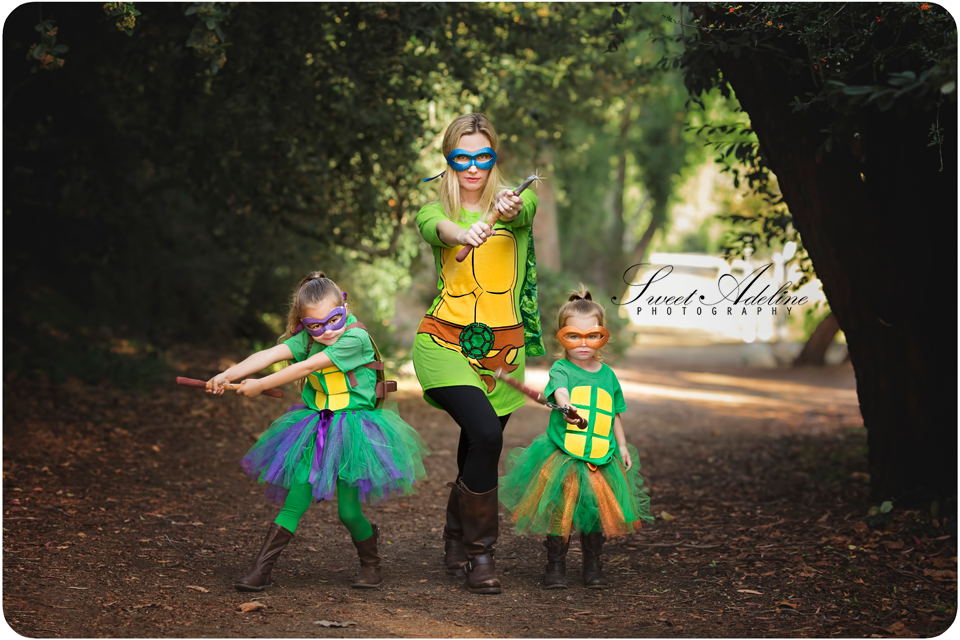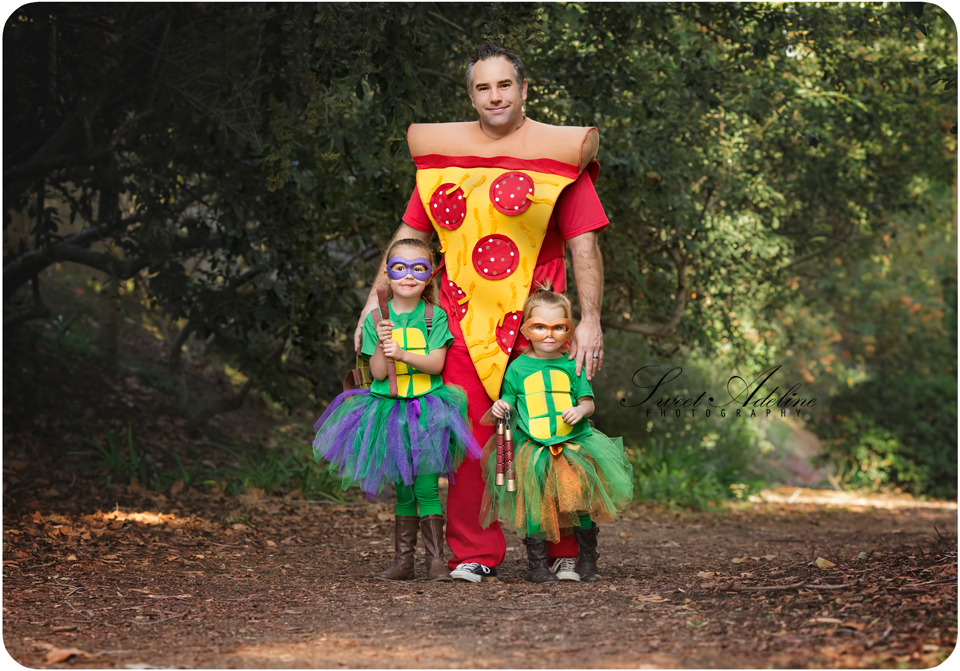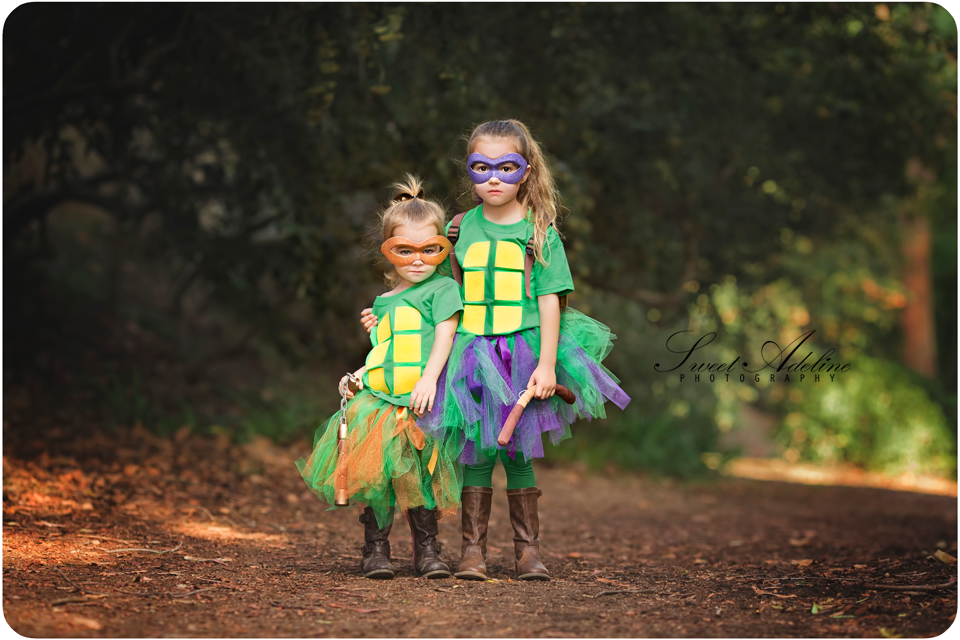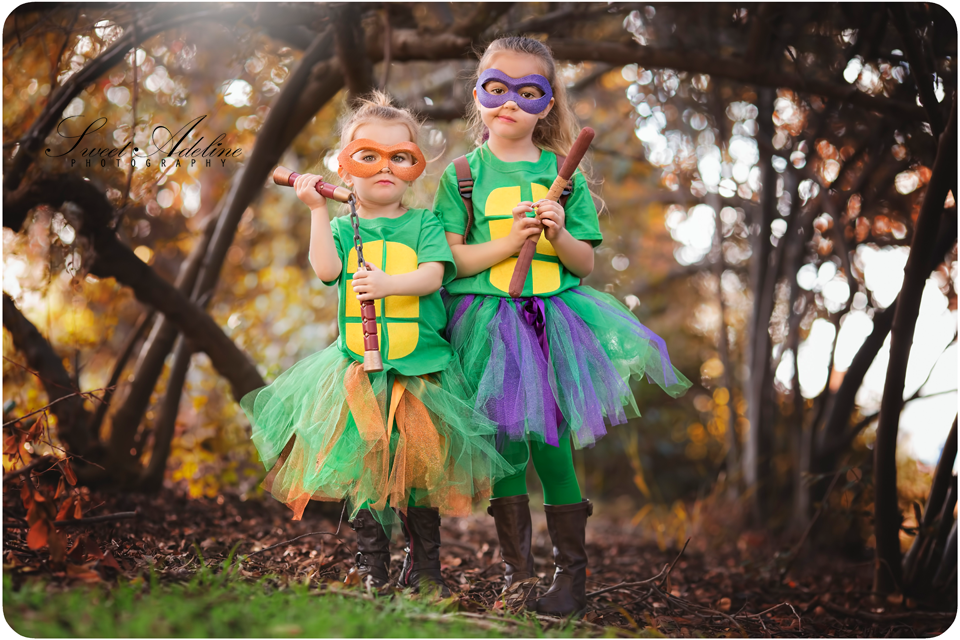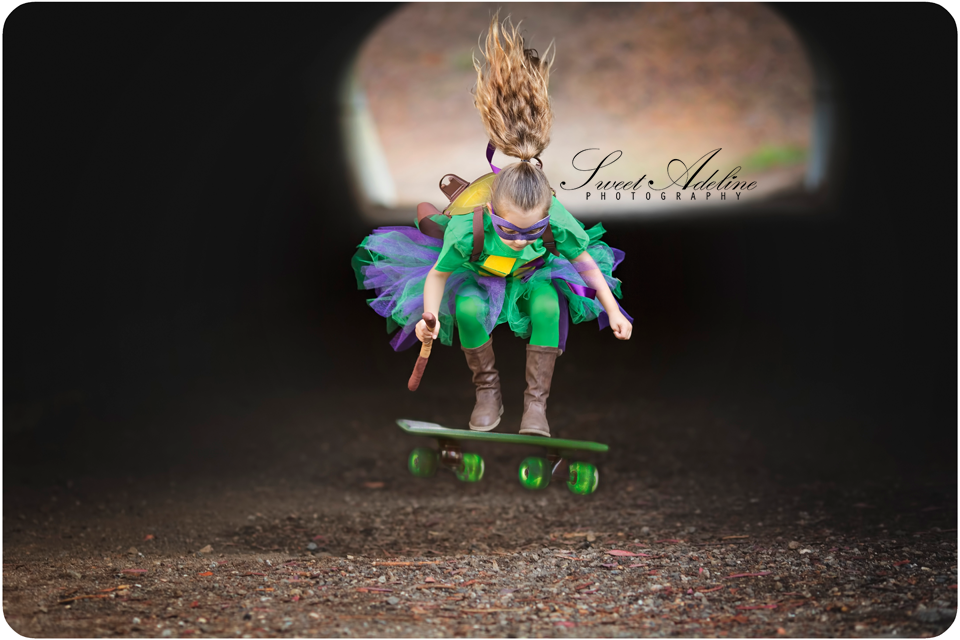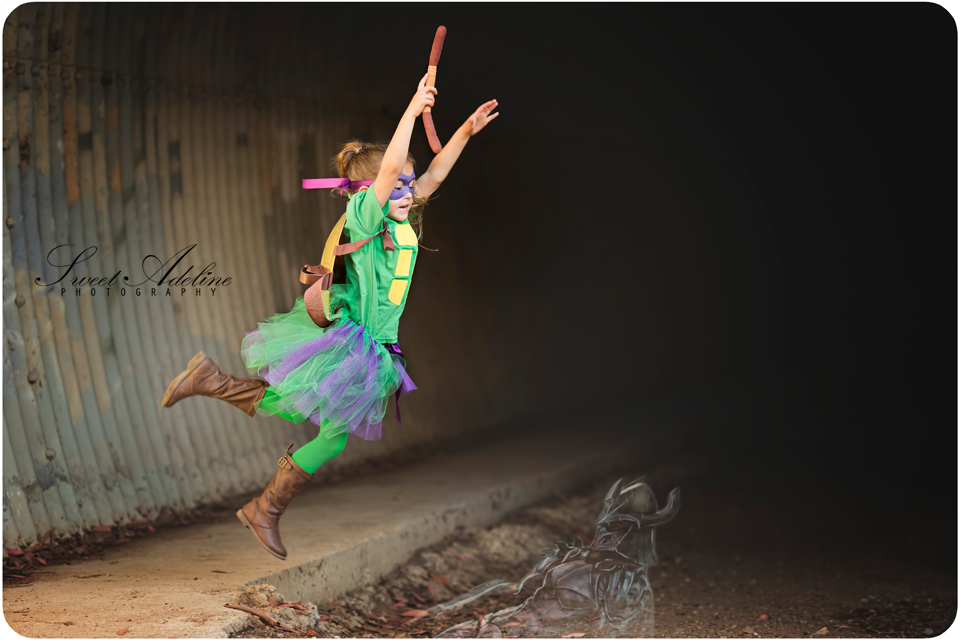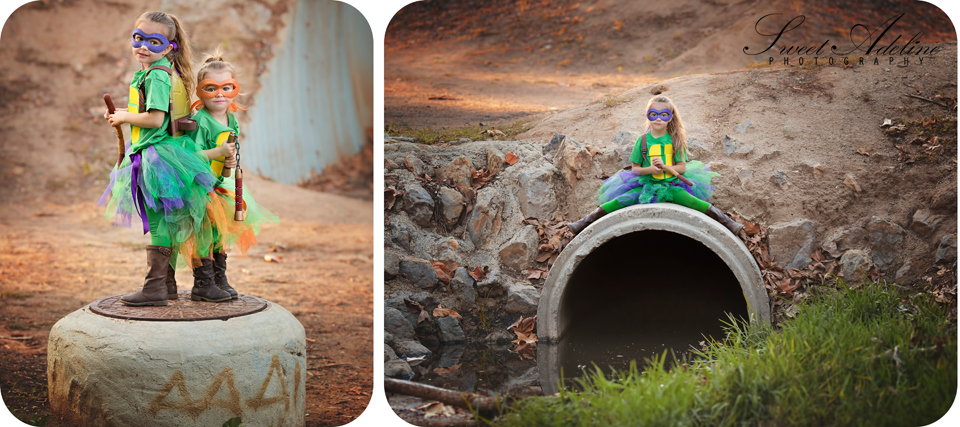 Started experimenting with off camera flash this past week. I dream of someday doing some studio portraiture in addition to my on-location natural light work. It's a ways off, but it's great to set long-term goals!
Underwood Family Farms near our house is all set up for fall (with a pumpkin patch, mini corn maze, and autumn decor) so we took the kids there for a picnic lunch and to feed the animals last week. I see several more visits in our future during Halloween season
Looking forward to the husband's upcoming 12-day vacation from work! Lots of family fun planned.
Just finished a great book- "Orphan Train" by Christina Baker Kline. It was terrific. I'm looking forward to starting JoJo Moyes' sequel to "Me Before You," "After You." Absolutely LOVED the former and hoping the sequel doesn't disappoint!
Finally got around to starting Arrested Development on Netflix. It's one of my husband's faves and I've wanted to start it forever. Liking it so far- great characters.